Assam Tea
Direct from Assam
We are part of
ORIGINALI
TEA
P LTD
CIN U51900AS2020PTC020418
Buy Assam strong CTC tea in Rajasthan. Buy directly from Assam, Better QUALITY CTC Assam tea at Low price , @ ₹ 220 No information is given on phone. You have to read this site for all information. ONLY to ORDER our tea or sample.
Our Tea on
25-09-20
No Digital Modification has been Done
except resizing.
But it is always better to check actual
tea samples. Because images do not
represent clear quality.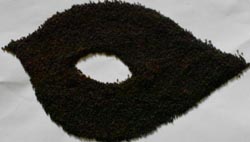 OF Rs 320
BOPsm Rs 220
BP Rs 280
BP Rs 220
OF Rs 260
BOPsm Rs 320
Blend Rs 240
BPsm1 Rs 220
BOP Rs 280
PD Rs 300
Bopsm1 Rs 220
Assam CTC Tea in Rajasthan
Rajasthan is one of the biggest buyers of Assam tea.
We sell tons of our tea to Rajasthan directly from Assam.
Our buyers consists of big wholesalers to new wholesalers.
Our tea is popular in Rajasthan because our tea quality is better and price is always cheaper.
We supply it directly from Assam gardens without engaging middlemen, so you can buy our tea at Assam price.
When it goes to your godown directly from Tea Garden, quality remains fresh.
We sell only four supporting gardens tea, so quality remains consistent throughout the year.
Only changes occur the normal seasonal changes, that is inevitable.
All four gardens produce only CTC black tea.
CTC black tea is the tea which you and 99% of Rajasthan takes everyday, four to six times a day.
All four gardens produces four different qualities of tea at four different prices.
That way you can sale our tea to low income to high income group.
You can blend 2 or three gardens\' tea and start your unique Rajasthan tea.
You can also blend different grades of tea from one garden and go for niche market.
Your own packet tea is a long lasting business.
Once you establish your own brand, it gives retuns for your generations to come.
Packet tea requires more investment compared to loose tea.
We sell both loose an packet tea.
Packet tea consists of 50 grams to 250 gram packets and loose tea are og 25 kg to 40 kg bags.
you are required to buy minimum 500 kg packet tea or loose tea from one garden and you must be GST registerred.
Wholesale Price for Rajasthan
Our current CTC Tea wholesale prices/kg are On 25/09/20
Grade   
Garden A  
Garden B  
Garden C  
Garden D  
Garden E  
Blend
WhiteTea
GreenTea
Bop
Bopsm
BP
OF
PD
Dust
₹ Nil
₹ Nil
₹ Nil
₹ Nil
₹ Nil
₹ Nil
₹ Nil
₹ Nil
₹ Nil
₹ 0
₹ 0
₹ 0
₹ 220
₹ 220
₹ 220
₹ 220
₹ 220
₹ 220
₹ 260
₹ 0
₹ 0
₹ 260
₹ 260
₹ 260
₹ 260
₹ 260
₹ 260
₹ 0
₹ 0
₹ 0
₹ 0
₹ 280
₹ 280
₹ 280
₹ 280
₹ 280
₹320
₹1200
₹ 750
₹ 320
₹ 320
₹ 320
₹ 320
₹ 320
₹ 0
To avail wholesale price, please order at least 500 kg at a time.
You may also buy all or any combination of grades together totaling 500 KG.
Transportation from Assam to Rajasthan and 5% GST extra.

Packet tea Distributorship for Rajasthan
We also offer distributorship or Dealership of our packet tea in your area. Wholesale price of Our packet tea, starts from ₹ 250 to ₹ 300 per kg. Generally our MRP is ₹ 450, but buyer can modify this depending on transportation cost and local requirements.
To become our distributor, you need to buy our packet or loose tea, at least for 3 months. Depending on your total transacktion for all 3 months, we may offer you exclusive distributorship for your district or State.

Retail Price for Rajasthan
We do not sell in retail. But if you inisist, we may sell our tea at Average Rs 350 per kg
Please remember, minimum order is 25 kg.
If you are outstation buyer, please add Speed Post charges of Rs 150 per kg. You will receive your tea packet within 5 to 7 days.
for ordinary parcel charges is below Rs 75 but delivery might take more than 2 weeks.

Tea sample for Rajasthan
We will happily give free tea sample to all buyers, but problem is, we sell our tea throughout India, even giving free 10 gram tea sample to 125 crore Indian is a magnificient costly affair.
You may take maximum 1500 gram samples, consisting of main 15 qualities at Rs 1500 including Speed Post courier charges. Alternatively, You may take 6 samples of 100 gram each at Rs 600.
You can make 40 cups of tea with our 100 gram sample.
We do not sell sample. Sample charge will be refunded on your first order.The money you deposit is a proof that you are a genuine tea businessman.


Sale Your Own Rajasthan Tea

Please remember, we do not sell high priced, COSTLY Assam tea. Rather we sell good quality, Average COST Assam tea, preferred by regular tea buyers.
You may contact us for packet tea distributorship in your district.
Important Tea Qualities
To make your business a successful one, you must know the at least basic important things about it.
Many new tea businessmen are often becomes confused about Primary, Secondary or RP Tea. For easy understanding, we have decided to put explanation of Primary, Secondary and Reprocessed Tea.
When new green leaf is processed and graded, primary tea is made. Primary tea is the best quality of every tea factory.
But a small percentage of this tea, depending on quality of green leaf, may be of less weight or contains more fiber or may not be in acceptable size. This tea is required to be resorted. This resorted tea is called Secondary tea. Due to resorting, it looses some of its bloom and strength.
Reprocessed tea stands below secondary grade. When green leaf is processed, fiber, unacceptable size, tea balls comes out of Drier and Sorting machines. This is re cut in CTC machines as if new tea is being made including drying and sorting. This is called Reprocessed tea. Since it has been made from the residue of original green leaf, quality goes down and priced low.

Better Assam Tea Buying time.
Assam tea is full of all good things that you can think of. One of these many good things of Assam tea is that it is being taken by all and at all time of the year and at all time of the day and almost all time of night. This, along with other numerous healthy benefits of Assam tea including low price, it is very easy to market and sale.
You can buy it throughout the year and sell it throughout the year.
But if you want to buy it directly from tea plantation, best time to start buying it from the month of end March.
New tea season for Assam, Dooars and Darjeeling tea starts in the month of March. New fresh leaves start coming up after couple of months of lull period. New eye soothing soft leaf comes out and one can make good tea with those tender leaf.
Then come second flush at june to August. Both Assam, Dooars and Darjeeling, Tripura Tea gardens makes their best tea during this second flush.
Please check Assam Tea for more information.
After August, quality of Assam, Tripura or Darjeeling Tea start coming down. Strength of liquor and brightness come down. Then you require more quantity, may be one full spoon tea leaf for making a cup of quality tea. Generally, Assam tea quality remains Best to Better till November. During December it comes down to Good quality. From January onward, it becomes avarage quality and low priced. So best time to buy Assam tea is March to is half of December. But if you want cheap Assam tea for mixing with better quality Assam tea then January to February is the best time.

Better Quality Tea
We always tell our buyers Consumers never fail to appreciate better quality. Many tea businessmen, always look for low priced tea, so that he can sell it at low price than his competitors. But always remember, buy always low priced tea but never buy low quality tea. Low quality tea may be spurious, old stock and stale . It is always better to buy from source instead of buying tea from middlemen. Low priced tea may or may not be good and or hygienic, but better quality tea is always good and healthy.

Payment
You may deposit money in our bank account for Sample or for wholesale tea.
Numbers are -- Assam Tea, A/C No-2034050000806, IFSC No- UTBI0ITKR13, United Bank of India, Itkhola Branch, Silchar, Assam. Or Nilanjan Dhar, ID- 310119309, A/c No - 3246221369, Post Office Savings Bank Account, Silchar Head Post Office, Assam.
Or At Nilanjan Dhar, Punjab and Sind Bank, Silchar Branch, A/c no 03451000003592, IFSC-PSIB0000345, MICR-788023002.
Or At Nilanjan Dhar, Punjab National Bank, A/c No 3110000100096261, MICR 788024002, IFSC PUNB0311000, Silchar Branch.

Sample Please deposit Minimum ₹ 600 for main 6 Tea samples, and Maximum ₹ 1500 for 15 sample. Then Whatsapp your full address with pin code and payment receipt. Next day, we will courier it.
Or you may also take minimum 30 kg tea @ Rs 500 per KG pius 5% GST plus Transport.
Tea Order To order tea, please deposit at least Rs 50000 as advance and email your address, GST number and your detail requirement.
We will issue Proforma Invoice after receiving advance.
Balance after we finsh packing, approximately after 3/7 days.
Once you pay the balance, we will immediately dispatch it.

Tea Auction Price
After making tea, all tea gardens send the tea samples to their respective brokers. Brokers in turn evalue it and decide about expected price. Tea gardens may accept the decided minimum price or may not accept it.
If accepted, tea is sent to to auctioning city. In case of Assam, it is in Guwahati. Generally transportation charge comes to Rs 3 to Rs 4 per KG. Then the tea consignment is put in a warehouse. Warehousing charges are approximately Rs 1 per kg in the first month. If it is kept more than a month then charge goes up to approximately Rs 4 or more per kg per week.
Finally Tea Broker will charge 1% from the seller and 1% from the buyer.Say tea is sold at auction at Rs 100 per KG. Then Rs 100 minus transportation Rs 3, minus Rs 4 for warehousing - Rs 4, minus Rs 2 Brokerage= Rs 87 is the amount the seller garden is getting approximately. We have not deducted GST, because that you have to pay either you buy it from garden directly or through broker.
Only problen is, 99.99% gardens wont sell less than 10000 kg at a time. Where as, buying it from a broker could be as less as 5/600 kg or one lot of tea.